Chocolate Chip Cookies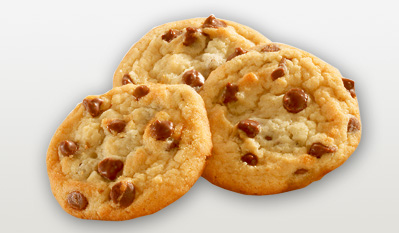 Ingredients:
2 eggs
2 sticks of butter
2 1/4 cups of flour
3/4 cup brown sugar
3/4 cup sugar
1 tsp vanilla extract
1 tsp salt
1 tsp baking soda
2 cups of chocolate chips (I usually mix 1 cup of semi sweet and 1 cup of dark chocolate)
Directions:
Soften the butter and combine it with the rest of the ingredients except for the chocolate chips.  Mix with a hand mixer.  When everything is blended together add the chocolate chips and mix it some more.  Spoon the dough onto the cookie sheets (I highly recommend air bake!) and bake at 375 for 12 minutes or until lightly brown.  Enjoy!
---
---