Fried Rice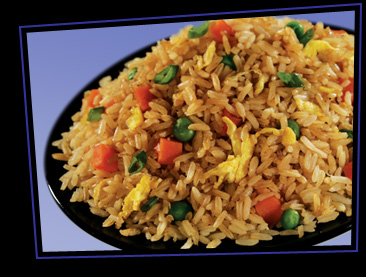 Ingredients:
1 tablespoon vegetable oil
2 cups instant rice
2 eggs, lightly beaten
1 cup chicken broth
1 cup frozen vegetables
3 tablespoons soy sauce
Directions:
Heat oil in large skillet over medium heat.  Add instant rice and brown slightly (about 3 minutes).  Add eggs: scramble until cooked thoroughly.
Add broth, vegetables and soy sauce to skillet; bring to boil.  Remove from heat and let stand 5 minutes.
Makes 4 servings
---
---