Garlic-Miso Pork Noodle Bowl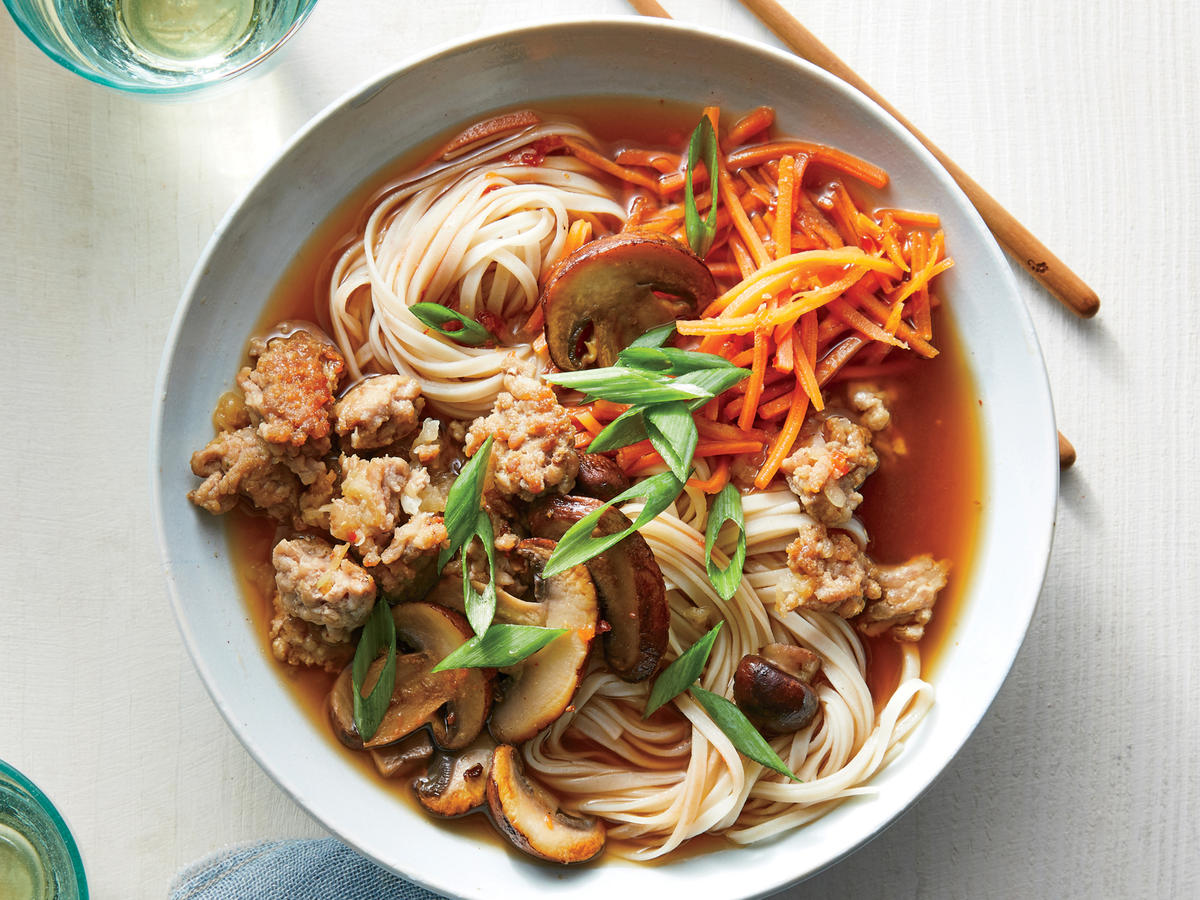 Ingredients
8 ounces uncooked brown rice noodles
8 ounces ground pork
3 tablespoons grated yellow onion
1 (8-oz.) pkg. sliced fresh mushrooms
2 tablespoons white miso
1 tablespoon chili garlic sauce (such as Huy Fong)
2 cups unsalted beef stock
1 cup matchstick-cut carrots
1 tablespoon lower-sodium soy sauce
1/2 cup sliced scallions
Directions
Step 1
Cook noodles according to package directions, omitting salt and fat. Drain well, and divide evenly among 4 shallow bowls.
Step 2
Heat a large nonstick skillet over medium-high. Add pork, onion, and mushrooms; cook until pork is cooked through and mushrooms are tender, about 10 minutes. Stir in miso, chili garlic sauce, stock, and carrots; bring to a boil over high. Cook until carrots are crisp-tender, about 3 minutes.
Step 3
Top noodles with pork mixture. Drizzle servings evenly with soy sauce, and top evenly with scallions.
Servings: 4
Source – http://www.cookinglight.com
---
---