Quick Spaghetti Sauce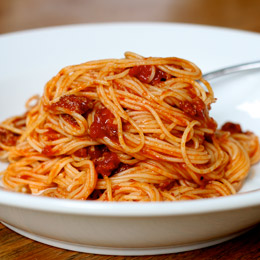 Ingredients:
1lb hamburger
2.5 teaspoons sugar
1 cup chopped onion
28 oz tomato sauce
2 cloves garlic
1 envelope Italian dressing seasoning
8 oz mushrooms
1 chopped tomato
1/2 chopped green pepper
Directions:
Brown ground beef and onions.  Add the remaining ingredients after draining the fat.  Bring to a boil and simmer for 20 minutes.
---
---