Slow Cooker Beef Stew with Beer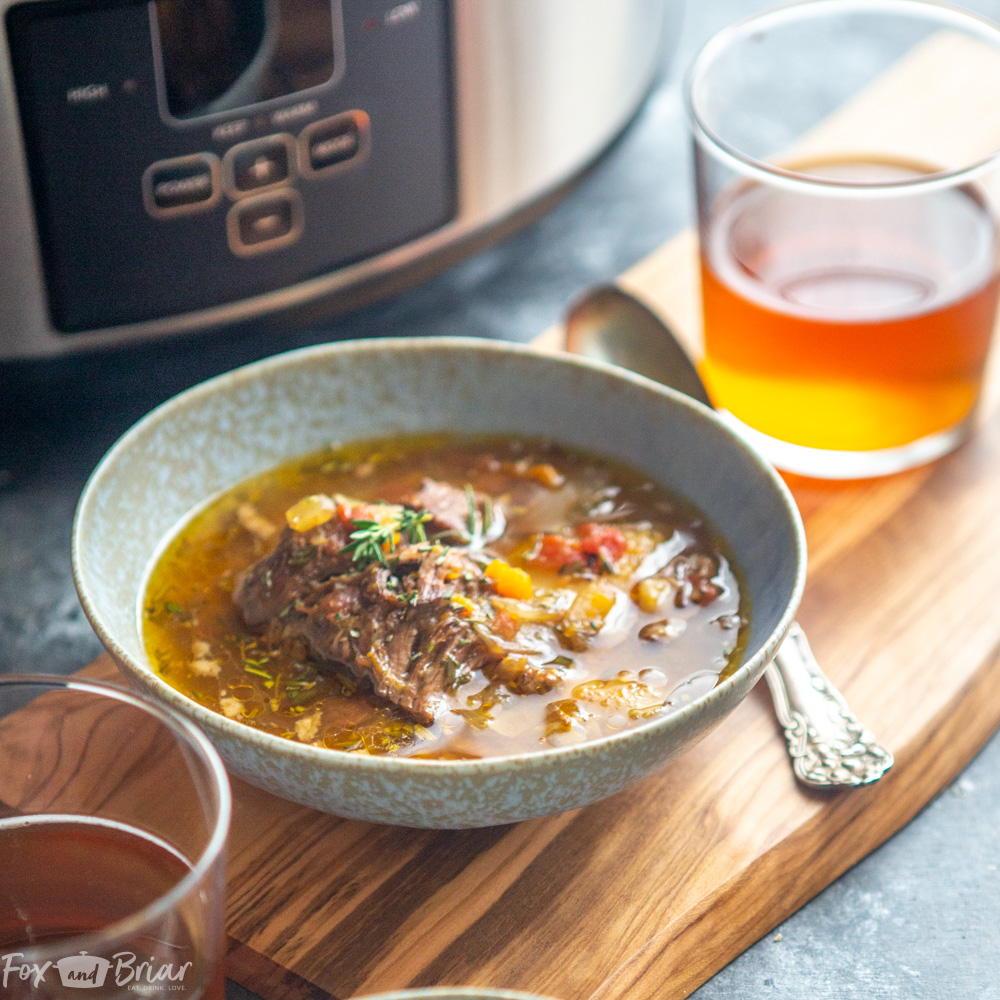 Prep Time 20 minutes
Cook Time 8 hours
Total Time 8 hours 20 minutes
Servings 8 servings
Calories 685 kcal
Ingredients
1 large onion diced
4 garlic cloves minced
2 tbsp chopped rosemary divided
2 tbsp chopped thyme divided
2 bay leaves
2 tbsp all-purpose flour
1-2 tsp kosher salt to taste
½ tsp black pepper
1 tsp dried oregano
3 lbs beef chuck roast cut into 2 inch cubes
12 ounces beer
3 cups beef broth
1 can (15 oz) fire roasted diced tomatoes
1 sweet potato peeled and diced into 1 inch cubes
1 lb yukon gold potatoes diced into 1 inch cubes, peeled if desired
3 carrots peeled and cut into 1 inch pieces

Instructions

Browning the stew meat is optional, out of habit I did it when making this stew.
Add all ingredients to slow cooker EXCEPT the flour and 1 tablespoon each of the thyme and rosemary. If you prefer firmer vegetables, do not add them until the last 1-2 hours of cooking. You can add them now but they will be softer. Cook on low heat for 8 hours.
If you like your veggies to retain their shape and not get too mushy, adding them in the last few hours of cooking is best. But if you just can't be home for that, you can add them at the beginning with everything else. They will be more soft, but it still works.
About 1 hour before stew is done cooking, remove 1/2 cup of broth. Whisk 2 Tablespoons of flour into the broth until there are no lumps. You can add more broth if it gets too thick. Once mixed, pour the flour mixture into the crock pot and stir to mix. Continue cooking until done.
Right before serving, remove the bay leaves. Add the 1 tablespoon of thyme and rosemary. Taste and add more salt and pepper if needed. Serve with No Knead bread and enjoy!
source: https://www.foxandbriar.com
---
---