Taco Soup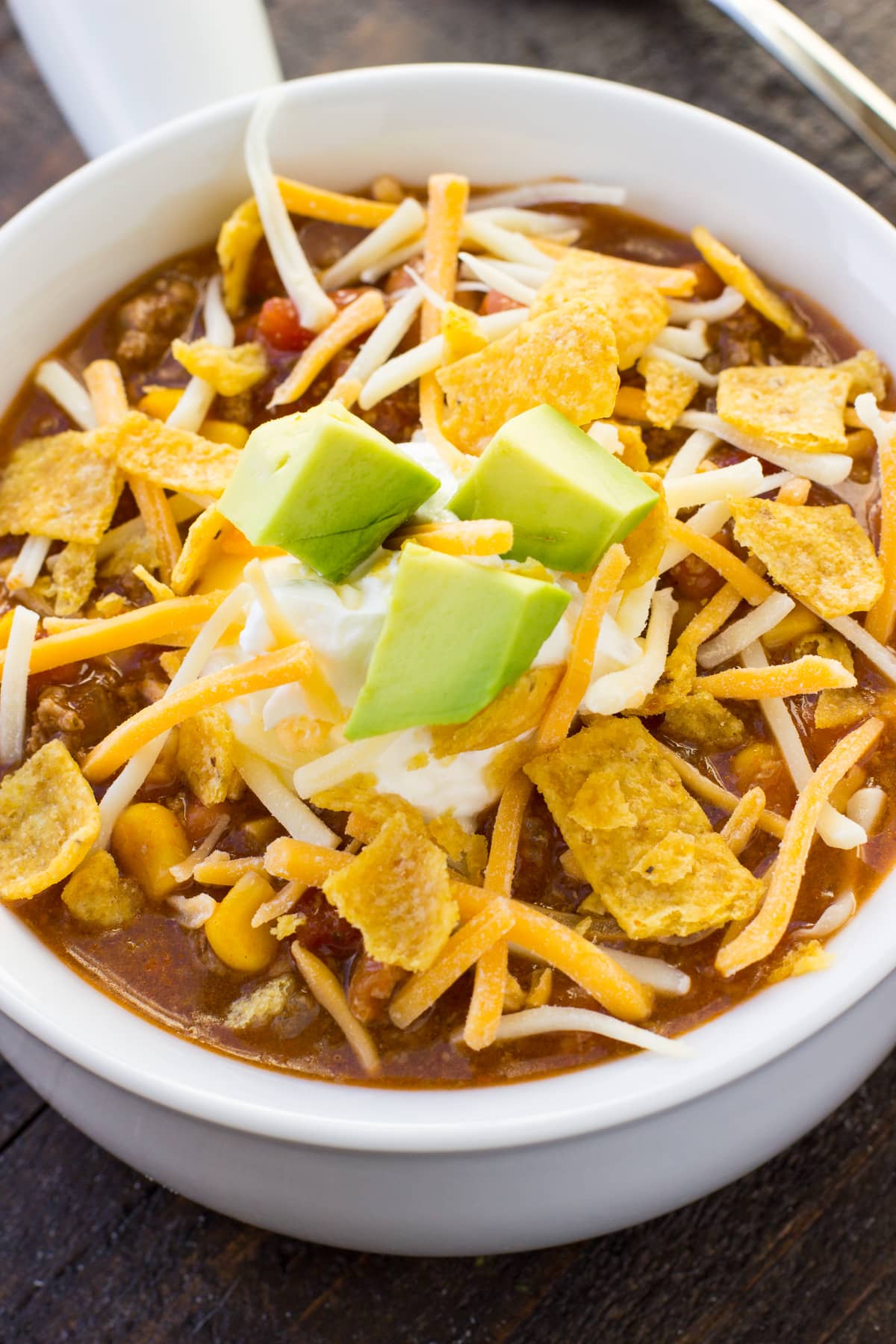 Ingredients
2 pounds ground beef
1 tablespoon onion flakes optional
4 cloves garlic minced
2 tablespoons chili powder
2 teaspoons cumin
20 ounces diced tomatoes with chilis (Rotel)
32 ounces beef broth
salt & pepper to taste
8 ounces cream cheese
1/2 cup heavy cream
Optional Toppings:
sour cream
sliced black olives
sliced jalapeño peppers
cheddar cheese shredded
Instructions
Brown ground beef in Instant Pot on "sauté" setting. Drain excess grease if needed.
Stir in onion flakes, garlic, chili powder, cumin, diced tomatoes with chili, beef broth, and salt & pepper. NOTE: It's not recommended to pressure cook dairy so you may want to add in the cream cheese and heavy cream after pressure cooking. (I discovered this after so the video does not reflect this change.)
Cover Instant Pot and cook on "soup" setting for 5 minutes. (Original recipe pressure cooked for 10 minutes and let sit at no pressure release for 5 minutes. However, it's better to pressure cook soup for a shorter period and then let it sit in the pot for a longer time period after releasing pressure before opening the lid. The video does not reflect this change.)
When time is up, open allow pot to sit with valve closed to depressurize for ten minutes before opening vent valve and removing lid. Add in cream cheese and heavy cream.
Serve hot with optional toppings.
Source: https://lowcarbyum.com/
---
---